---
---
Posts: 1821
Joined: Wed Sep 12, 2012 4:42 pm
I'll say it seriously this time ...
... why not Zoidberg ?
I like the
Dryas iulia
aspect, but as heads are mainly defined by their mouth, I don't know what to do with this one. Maybe this kind of outgrowth could develop on the back of various heads ?
At this point, we shouldn't be surprised by anything nature does. She's like a meth addict whose drug-fueled rampages unfold in slow motion and span millions of years.
Silly Otter wrote:Welcome to the forum.
Please ignore the cultists.
---
Posts: 306
Joined: Fri Sep 20, 2013 4:02 am
Agreed. Dryasiulia is probably pretty close to other caterpillars are far as mouth goes. I noticed horns have an ornamentation value. I don't know if it works but very parts with various uses are probably going to happen eventually.

Zoidberg is a good choice, it's a decent head design and resembles some Earth creatures. But he has some competition with the Therizinosaurus.
---
Can I just say that the Primum specium in your blog post looks AMAZING. I can't wait to see what they'll be able to evolve into. The fur really makes me think of Shadow of the Colossus... and now I'm even more excited for the direction you guys are going with the visuals. Maybe what are now horrifying abominations will become... beautiful, graceful, horrifying abominations.
---
Posts: 1319
Joined: Mon Jul 08, 2013 4:40 am
The claw looks neat but i'm going for zoidberg
Attachments

THE CLAW.jpg (13.16 KiB) Viewed 8674 times
20 is against common sense.
Don't believe his lies.
---
hands!! oh come on just imagine a fluffy furry creature getting one of these three fingered hands!
---
Posts: 147
Joined: Sat Nov 02, 2013 5:14 pm
Location: United States, Texas
Voted for claws they're awesome
---
I wish you had found a more accurate picture of the theri. Like say, this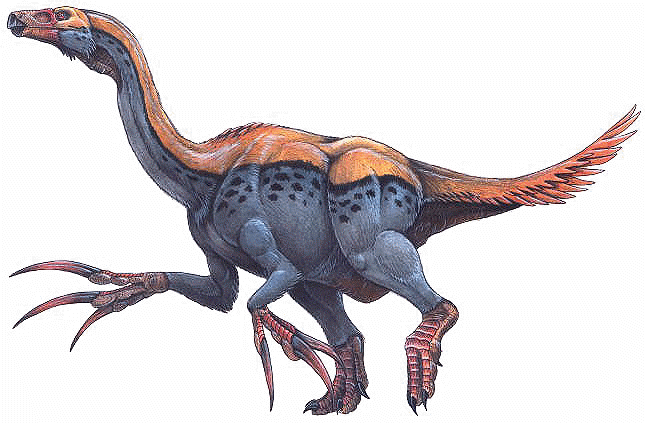 But yeah, ima go with the Theri
---
Posts: 306
Joined: Fri Sep 20, 2013 4:02 am
Just curious, why do you consider that to be a more accurate picture of an animal we know only from a pair of armbones?
Feathers? We aren't sure all therizinosaurs had them (compare an ostrich and an emu) and they were supposed to be more downy and/or quilled maybe looking like this reconstruction of a cousin species:
Or maybe like this guy:
Again not a therazinosaurus in particular but a bit of a middle ground look:
So yeah they probably had feathers but not necessarily like that and I suspect they carried themselves more like a giraffe or ground sloth than the way the one you posted does.
Having said that I think yours shows off the overall body form well and the claws in particular. This is rapdily becoming one of my favorite dinosaurs so I like talking about their look, I'm not nitpicking, just point out alternatives.
---
Posts: 147
Joined: Sat Nov 02, 2013 5:14 pm
Location: United States, Texas
I actually think so caterpillars look cool, but I don't know what variation(s) he will choose if I vote for it.
---
Who is online
Users browsing this forum: No registered users and 1 guest